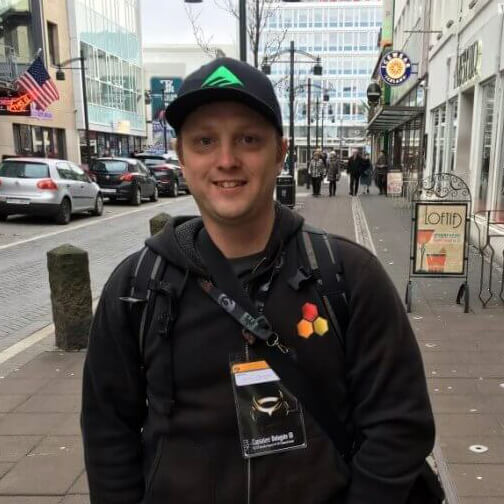 Eve Fanfest 2017
Bedlam Escapees corp member Onii Chieve went to Iceland to attend Eve Fanfest 2017, on behalf of Eve.pics (and of course for his own personal fun!). Read up on his report and check out the amazing photos he made.
The journey to Iceland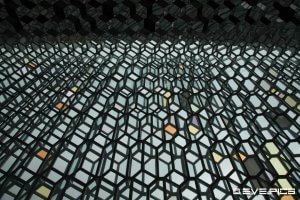 The trip to Eve Fanfest 2017 was super incredible. The journey there was a new experience for me since I personally had never been to New York City even. So the trip overall allowed me to see all sorts of things with my layovers.
The home we booked was pretty nice. It was two stories high with a kitchen on each floor. I got to find out a little about how Iceland makes use of the geothermal energy available to them allowing their shower water to be almost instantly hot, really hot. It also means that even though it was cold outside we had quite a few windows open to cool the house because the geothermal energy keeps the home so warm inside.
The weather I guess was exactly what I should have expected, cold and windy.
Some of us in the group did the Golden Circle tour where we got to see some geysers. Not many people know that geysers are fairly rare in the world. These ones are comparable to those found in Yellowstone National Park. So if you have a chance to check these out I recommend it.
Oh man, Harpa building is amazing. The building is lined with lights all aroudn the outside. And for the event they arranged to have some of the largest explosions playing out on them. I sat outside for a bit to watch it. It is definitely a very cool site to see. I love how CCP works really hard to interact with their customers. They form a real relationship with their customer base unlike any other company.
Eve Fanfest 2017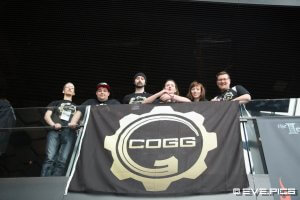 I was just completely floored when I walked in. This was my first time ever attending an event like this. And I was just completely amazed the whole time I was in the building. The architecture is super fascinating there.
I talked to quite a few Eve Online players, but mostly got to know my fellow COGGers since I was relatively new to the alliance and the corp at the time. They did introduced me to some of their friends from in game though and I also got to meet lots of other members from the alliance. We participated in the live event together a bit trying to solve the ongoing mystery.
The guys and girls from COGG (Central Omni Galactic Group) are a total blast to be with and everyone is so amazingly kind. These people look out for each other as much in the real world as they do in-game.
Presentations
So many of the presentations at Eve Fanfest 2017 were really well done. I really enjoyed the unveiling of the new graphics. Everybody loves a pretty picture right? Plus all the work CCP is doing to partner up with real science to really make a difference. I'm referring hear to the unveiling of the project identifying exoplanets with the University of Geneva. There was also a interesting presentation given on trading by some players. Getting to meet Manic Velocity, who leant his personality to the stage this year was also great since we live in the same region. Always great to meet EVE players in the same area. Some of my favorite presentations were (No particular order):
The Discourse, Live!
More to Trading than 0.01
ESI Does it (I'm a programmer by trade myself)
Physics of New Eden
But the keynotes were incredibly entertaining. The presentation given by Hilmar obviously took a lot of effort to prepare and was quite humorous. Seeing him in the white suit with Care Bears during the closing ceremony was hilarious!
Best Impressions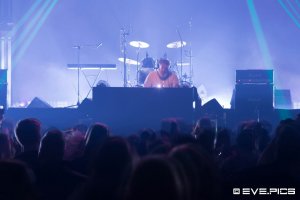 The cosplay at the fanfest was great. They had a station where anyone could get their face painted. Also, I'm a big fan of Game of Thrones so getting to see Kristian "Hodor" Nairn DJ was way fun. He was accompanied by a great laser light show. But the thing that was really the coolest overall for me was getting to play EVE Valkyrie with VR. Flying a Manticore for real was incredible and dizzying as I flew through buildings, dodging missiles and incoming enemy fire.
And duh, PERMABAND RULES! Sorry, I got a little excited while reminiscing for a moment there. And Heck yeah! I would definitely attend another Eve Fanfest!