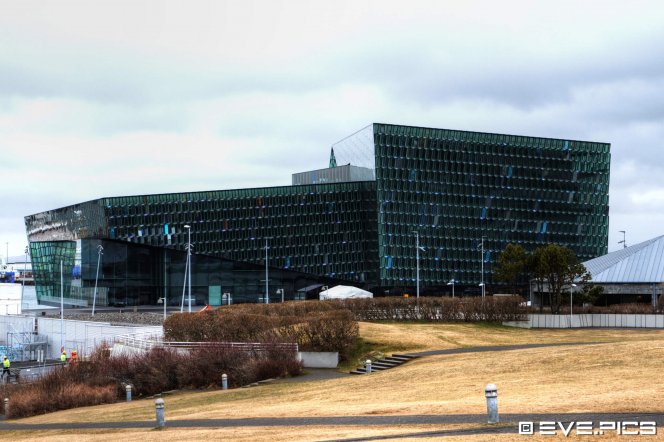 EVE Fanfest 2018
This year marked the fifteenth anniversary of the space MMO Eve Online. EVE Fanfest 2018 was the second time I attended the event, and I enjoyed it even more than last time. I was given a press pass so this time I had full access to the venue and all its extras. Over the course of three days CCP enlightened us with the upcoming new changes in the game and guest speakers talked about their experiences and adventures revolving the world of New Eden. We also had some entertainment in the form of an improvisation group, live art creation and the 'CCP Games' games.
First media press day
The day I arrived I had a meeting with the rest of the press. We went to see the Eve Online monument and had a full tour of the CCP Games office. I had been there before but this time we also saw the workplace and the 'Sword Hall of Fame'. After that we had a very nice meal at Bryggjan Brugghús. The press group was quite large, I've never seen so many people covering an event before, and I made some nice friends there.
Presentations and round tables
There were numerous presentations over the course of the event. The opening ceremony was a recap of 15 years of Eve Online. A lot has happened in this time, both good things and bad. CEO Hilmar Veigar Pétursson, CCP Hellmar, shared his vision of the future for Eve Online. There will still be ongoing support for the Chinese server for Eve Online, Serenity, for the foreseeable future. Project Aurora, a mobile Eve Online game, has also officially been renamed to Eve War of Ascension. It is a free to play MMO game where players can work together to acquire resources and to explore space. It is going to come available later this year (2018). CCP will also continue working on Project Nova, the new first person shooter set in the Eve Online universe. Unlike their former shooter, Dust 514, this shooter is not going to be connected to the Eve Online servers from the beginning. CCP Hellmar explained that CCP first wants to have a stable game, before they connect any Eve Online functionality to it. The overall dream is still to have 'one universe, one war', where all the Eve Online related games can interact with each other.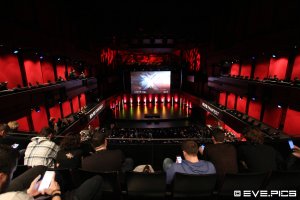 The other presentations during Eve Fanfest 2018 went a little deeper into the subjects that were discussed in the opening ceremony. There were several presentations on the new changes coming to Eve Online. First off, when the new expansion comes out on May the 29th, called Into the Abyss, players will face a new enemy called the Triglaivans. Eve pilots will be able to enter new mission sites in Triglaivan space to battle for new resources, ships and weapons. This update also featured a new mechanic that can alter existing equipment into a better variant. This new 'morphing system' is somewhat random though, so players will need to be lucky to get a 'high-end' version of the morphed equipment.
As always CCP Fozzie brought us the big pictures regarding ship, module and structure changes. Not all the changes are positive for everyone, but they do fit the overall plan that CCP has for Eve Online.
The roundtable meetings offered a unique chance to discuss ideas with the Eve Online development team. All of the meetings were filled to the brim with Eve players that wanted either more information on a subject, or had an idea for additional content in the game. Some of these ideas eventually got into the game, like the recently released ship The Monitor. This ship basically has no guns, but a very high damage resistance, which makes it ideal for fleet commander to stay on the battlefield longer and to command their pilots.
Entertainment
Besides the presentations there were enough other things to do at Eve Fanfest 2018. On the first day there was an improvisation group that performed Eve Online related comedy. Although cringy at some points it was very funny to watch. There was a lounge area with board games and you even had the opportunity to dunk a CCP dev into the water! The other special thing CCP arranged for us were the 'CCP Games' Games. This was a live show where two teams went head to head in various games. They had to make and guess drawings, flip a table as violently as possible and the big finale was a race to bring all the rubber chickens to the top of the stairs. Overall it was absolutely cool to watch and it was very funny.
Another awesome event was the live art session, where one CCP artist made live sketches and the audience could opt-in ideas. He ended up making a new kind of Sisters of Eve capital ship.
Pubcrawl
The Eve Fanfest 2018 pub-crawl this year was as awesome as ever, and featured some new elements. This time all the groups went on busses and were driven to various pubs. We even went to a pub that was located at a horse farm, and we were treated to a Viking battle! I ended up in group 6 this year and our guide was no one less than Charles White, the Space Pope. I really enjoyed myself and had some very good conversations. By the time we got to the last bar of the night we all had a lot of nice beers. It was a very special and fun night.
Meeting up with friends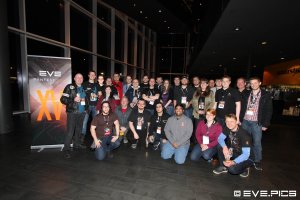 The best thing about Fanfest is meeting up with friends and having a good time. Over the years I've met a lot of nice people, and this year I added a couple of new friends. Especially the Sixth Empire pilots are absolutely fun and it was a privilege meeting them. I also met some guys from the wormhole alliance I'm in, Stranger Danger.
As always I teamed up with Momiji from Central Omni Galactic Group, the alliance where I'm most active in. We explored Fanfest and Reykjavik together and had some wonderful meals. I also had the luck of meeting a lot of other Providence guys again, pilots from CVA and Apocalypse Now, it was especially good to meet up with Jedszero and Breahur Laeonas again.
This Fanfest has been very good to me and I had even more fun than at Fanfest 2015. I would really like to thank CCP Falcon for arranging my press ticket and giving me the opportunity to get the most out of this year's Fanfest. I would also like to thank Eldar Astthorsson and George Kelion for the fun I had during the Press trips and dinners, and for helping out setting up this amazing experience.
Afterparty
On the last evening of Eve Fanfest 2018 we had an amazing afterparty with CCP's houseband Permaband, consisting of CCP employees and the legendary DJ Basshunter!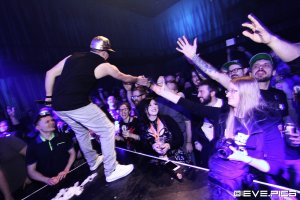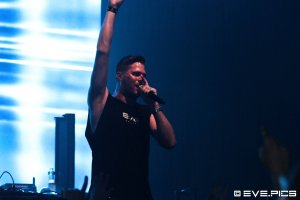 Next year there won't be a Fanfest sadly, but I'm going to try and be there for Fanfest 2020!