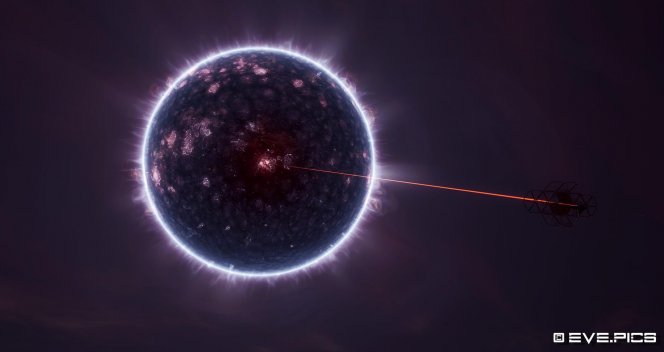 Triglavian Invasion chapter 3
The hisec systems in New Eden used to be a safe place for all capsuleers. That all changed with the Triglavian Invasion last year. Powerful new adversaries poured into the systems, killing all who opposed their rule. Now, in the third and last chapter of the invasion, the Triglavians are actively conquering systems, fighting Edencom Empire fleets. Capsuleers can decide which side to choose in this conflict. Will they defend their home systems or join the Triglavians and lay waste to New Eden.
New PVE/PVP content
With the coming of the third invasion chapter capsuleers can engage in new PVE combat sites throughout New Eden. Systems that are being invaded show heavy Triglavian fleets that pack a punch. Empire NPC fleets are also actively warping around battling the invaders.
Once a system is slowly taken over by the Triglavians, the system security level changes dramatically. Systems that were formerly hisec are being transformed into lowsec or even nullsec security space. The Raravoss system was turned from 0.6 security level to -1.0 in a matter of days. For now, it seems these changes by the Triglavian Invasion are permanent…
The Triglavians also drained the Raravoss sun, changing the entire lighting in the system and the appearance of the sun itself is transformed.
While the capsuleers battle either the Triglavians or Edencom forces, the changes in security level mean that PVP pilots are also attacking fleets on both sides. All this results in anarchy I have not seen on this scale. If you undock you are either immediately targetted by Triglavians or other capsuleers, and most celestial warp in spots are littered with NPC and capsuleer wrecks. Spies infiltrate com channels and fleets on both side of the conflict, trying to drop on fleets in an attempt to halt each other's progress on taking over the system.
Final outcome
The Triglavian Invasion leaves Raravoss behind as a desolate and damaged system. CCP Games has really made a statement by implementing this level of damage and decay into the game. I'm saddened by the changes made to Raravoss, somehow I hope they will be a permanent reminder to the effort of all the capsuleers that were involved.
As of now, the Vale system is under siege by pro-Triglavian capsuleers and is being pushed into the first state of Triglavian victory, First Liminality. Another 'sun-miner' is being set up by Triglavian Invasion forces and there are almost 150 capsuleers battling in the system.
Head out to Vale, or any other invasion system, and be part of New Eden history. Whatever side you choose, it will be a battle worthy of remembrance.